What we offer
Counselling
Considering your prospects for staying or returning
As a first step, it is important to take a closer look at your individual situation. There are various reasons for voluntary return. For some, their asylum proceedings are still ongoing, or they already have a residence permit, but they had envisioned a different life for themselves in Germany. Others may not have the prospect of receiving a residence permit or may have already been ordered to leave the country.

Therefore, it is important for you to be aware of your legal status and have all the necessary information to make the right decision about how to proceed with your life. This is why we discuss your individual situation and go over your options with you. Of course, the counselling we offer is open, unbiased, and voluntary. Our goal is for you to better know and understand your own situation.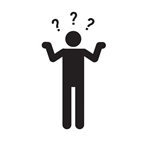 Gathering specific information about the current situation in your country of origin
Current and reliable informations about the situation in your country of origin play an important role when deciding whether to return or not. How safe is it to return and live there now? Is specific medical treatment available? Is it possible to find work there? Our counselling office has the network to help you find the answers you need.
Supporting you in making your decision
We can offer support during the decision-making process and try to find an answer to any important question you might have. Our purpose is to support you in this situation that might be very difficult, making sure that the counselling remains unbiased and voluntary. This also means that you can quit the counselling process and cancel your return at any time. You are the one who decides. If you wish to remain anonymous, it is possible during the initial counselling sessions.